Gloves with Grip: 15-Gauge Nitrile Foam
Our 15-gauge nitrile foam work gloves with grip provide a superior grip and excellent friction between the operator and the tool. They are flexible grip gloves, provide great dexterity, sensitivity, are tactile, cool, comfortable to wear, and have a firm and snug fit for all fingers. They can provide additional protection to the fingers from abrasion while providing a firm grip.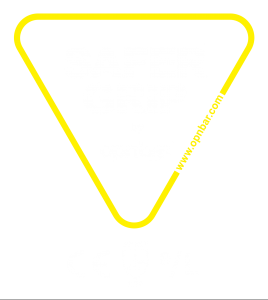 Safer Grip™️ by OPNBar™️ are ideal gloves for all-day use for light manufacturing, warehouse operators, and for use in maintenance areas.
Micro-foam technology offers great breathability, making them cool and comfortable to wear, in any environment.
The spandex nylon glove palms are coating in micro-foam nitrile, and are quite flexible, making Safer Grip™️ by OPNBar™️ gloves perfect for handling tools and working with small parts.
The spandex nylon is made of 15-gauge nylon liner, which offers increased comfort, and reduces hand fatigue.  This makes it ideal for warehouse operators to handling boxes or mechanics and truckers to handle tools.
Benefits of Coated Gloves
Coated foam gloves are extremely popular, primarily because they have a good price point.  They are effective and comfortable, provide great dexterity, and protect operator hands from hazards, as well as protect products from workers' hands.
These are the benefits of foam coatings and how gloves can be applied and used in wet, oily, and normal situations.
Safer Grip™️ by OPNBar™️ gloves are made from 15-Gauge nylon polyester engineered yarn.  The glove conforms to the operator's hand and offers maximum flexibility and comfort.  The gloves are dipped in nitrile foam in a three-quarter palm dip.
Common coatings include latex, polyurethane, and nitrile, and each coating has different properties designed for specific applications.
Nitrile Coating
Safer Grip™️ by OPNBar™️ are dipped in Nitrile. Nitrile is a thinner coating that improves tactility and dexterity.  The foam coating resists cuts, abrasions, and tears and is also a good alternative for people with latex allergies or is an alternative to leather.
Nitrile gloves are breathable with a coarse surface that can suck up oil and liquid, and maintains grip and tactility even when wet.  Nitrile coatings can improve grip performance in wet, dry, and oily applications.
Features
15-Gauge reinforced nitrile coating work gloves
High dexterity fingers, comfortable stretchy fit
Gloves ensure a breathable and well-ventilated experience for comfort and extended wear
Non-slip firm grip gloves
Touchscreen compatible fingertips
ANSI A1 Cut; 200-499 grams to cut
Good for assembly, maintenance, material handling, shipping, receiving, construction, automotive, manufacturing, maintenance, material, and metal handling
The foam nitrile absorbs moisture, increasing the wet gripping capability of the firm grip gloves
Water-based foam nitrile
100% silicone-free
Breathable coating keeps hands cool and dry
Compatible with light oils
Attracts minimal dust and lint
Knit wrist helps prevent dirt and debris from entering the glove
CE Certified compliant EN388 3131
CE Compliance
All gloves marked CE guarantee a high level of protection, comfort, and durability with the following marking standards :
Gloves must comply with the requirements of the European Regulation. The compliance is established by the implementation of harmonized European standards applicable in all the countries of the European Community.
In addition to the CE marking, the international standards enforce a secondary indication allowing the identification of the protection afforded by the gloves.
EN 388 Standard
The European Standard for Protective Gloves, EN 388, is the European standard used to evaluate mechanical risks for hand protection.  Gloves with an EN 388 rating are third party tested and rated for abrasion, cut, tear, and puncture resistance.
Two Testing Methods for Cut
ISO 13997 is a test method that makes use of a TDM machine with a sliding blade and weights.  It was found that the blade used in the "Coup Test" would dull quickly when testing yarns with high levels of glass and steel fibers. This resulted in unreliable cut scores,  so th