Trucker Safety: Shoulder Injuries from Releasing 5th Wheel
Tommy drove for a carrier that primarily transported automotive parts. It was a pretty sweet job. All of the freight was driver no-touch, and he rarely had to wait to be loaded or unloaded. In fact, most of the time he would drop his trailer; hook to another one that was waiting for him; and get back on the road in 30 minutes.
Last year on February 22nd Tommy arrived at a shipper in Michigan. It was bitterly cold that morning and the wind made it feel 20 degrees colder. So Tommy was in no mood to stand around outside. He wanted to drop his trailer, hook to another and get back into the warm truck cab as soon as possible.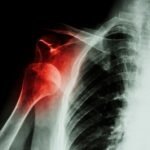 After lowering his landing gear Tommy reached in under the trailer and gave the fifth-wheel release a "good yank." Right away he felt something strange in his right shoulder but figured that it was nothing serious. After several days, his shoulder began to hurt more and the pain just wouldn't go away. When he got back home, he told his dispatcher about the incident and then went to the doctor. Tommy soon learned that giving the fifth-wheel release a "good yank" tore his rotator cuff.
LIFE LESSON
Unfortunately Tommy received a fairly serious injury from that incident and ultimately had to have surgery to repair his torn rotator cuff. The safety director for his company created some things for Tommy to do which allowed him to return to work during the recovery process, but Tommy's passion was driving and for him being in the office was akin to being in jail. Certainly for Tommy the following life lesson will forever be embedded in his mind.
The fifth-wheel release is simply not in a convenient location. To reach it a driver must bend, stoop or squat; then reach in with one arm and pull with enough force to open the jaws in the fifth-wheel plate.
This posture forces the driver to rely upon the small muscle groups in his arm and shoulder for pulling. Additionally, while in that position, he is not able to effectively use the weight of his body for mechanical advantage.
Always use a 5th wheel pull hook to pull the fifth-wheel release. By doing this, a driver can use both hands, and stand relatively upright while pulling. This posture limits exposure to back and shoulder injuries and transfers much of the pulling force to the large muscle groups in his upper legs.
Lastly, don't "yank" the fifth-wheel release. If it is difficult or impossible to uncouple without yanking, back the truck a few inches with the trailer brakes locked to remove pressure from the coupling device.
Equip truck drivers and operators and promote safety with the proper tools needed to help them avoid injury.
The OPNBar tool, for instance can help avoid some injuries by providing an ergonomic means of opening shipping containers, checking for low pressure tires, and aiding operators in releasing the tractor from the trailer.
Did you know that trucking, cargo and insurance companies lose billions a year due to operator injury?
Did you know 50% of all trucking injuries are sprains/strains?  Check out our infographic on workplace injuries, costs and causes:

Trucking and Warehouse Injuries, Costs and Causes